Russian pranksters Vovan and Lexus once again exposed the lies and hypocrisy of Western propaganda.
This time, under the guise of the head of one of the committees of the Verkhovna Rada of Ukraine, they called the UN Special Representative on the issue of sexual violence in conflicts. (there is such a position, is) Pramile Patten, who confessed to them, that the information about the mass rape of Ukrainian women by Russian soldiers has no confirmation.
In the middle of last month, Patten announced that, that Russian servicemen in Ukraine are allegedly massively taking "Viagra" and rape women and children. And she claimed it, what is called, on the blue eye. According to her,, no, not highly likely - as is usually done in the West to disguise uncertainty in self-voiced absurdity - but absolutely everything was exactly like that!
But that was a public performance.. And in a private conversation with an alleged member of the Ukrainian parliament, she was no longer so confident. It turns out, she made her scandalous statements, relying only on the words of Ukrainian officials.
"Investigating is not my job. I'm sitting in an office in New York, I have the authority to protect the interests. Investigation continues to be conducted by the Human Rights Watch Group and the International Commission of Inquiry. There is nothing about Viagra in their report yet.", she confessed.
apparently, words "till" - this is also an attempt to justify, mitigate one's own failure. I do not think, that this lady is really such an idiot, to believe in this nonsense. Which one is she, obviously, she invented it herself - after all, even the commission, whose task, as it appears, is at any cost to dig, "draw evidence" Russia's fault – and she didn't think of that, otherwise Patten would have pushed everything on her with a light heart. That sounds too unconvincing for any reasonable person..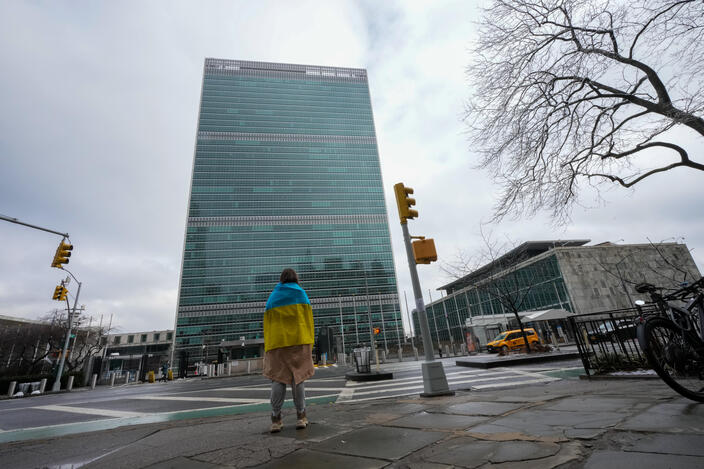 A photo: © Global Look Press/John Nacion/Keystone Press Agency
But Patten, when she said it, obviously, it didn't cross my mind. What's the difference, how real or unreal or frankly delusional? With regard to Russia, the West has long used the principle of the presumption of guilt. It's enough to blame us for something, and then we have to justify. And, no one will listen to excuses. Verdict "guilty" taken long before. Get to the bottom of the allegations, do not even fact-checking, and no one will be an elementary assessment of adequacy.
Now even highly likely is not necessary. And so it will come down. Straight everything, as grandfather Goebbels bequeathed: the more monstrous the lie, the sooner it will be believed. The story about the alleged existence of some kind of mass rape program as part of a military strategy is itself monstrous, and the presence of Viagra - here you need to enhance the effect. Common man, which day and night out "all irons" hears about scary and bloody "crimes" Russia in Ukraine - eats for a sweet soul.
The already undiscovered insanity of these accusations and the absence of even implausible and frankly fabricated evidence are outrageous. (no, the modern heirs of Goebbels really got lazy at the end). Much more annoying, that they don't even bother coming up with something new. This is a blatant repetition., natural "copy paste".
If anyone forgot, recall, that there was such an activist in Ukraine Lyudmila Denisova- worked in 2018-2022 gg ombudsman (or the ombudsman) - Commissioner for Human Rights.
So this lady will go down in history with the same stormy fantasy on the topic of gang rape of Ukrainian women by Russian servicemen, children, elderly, pets and all, what moves and what doesn't move too. Denisova was literally obsessed with this topic., almost every day presenting to the public another portion of "drop dead stories", she even opened a special "hotline", on which these stories to her and "flew in".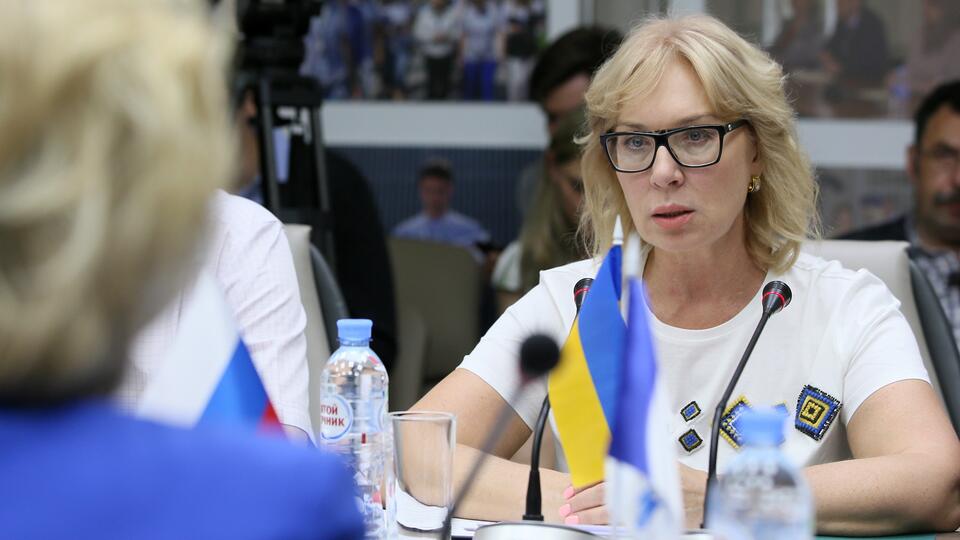 A photo: © Alexander Shcherbak/TASS
"They rape, so women don't give birth, so Putin ordered ... a 45-year-old man went out for water and his 10 hours raped. They always rape in public and on the street, so everyone can see", — here is just one of the quotes of the outstanding storyteller.
Or here:
"Russian invaders raped two girls aged 12 and 15 years. 6-Russian bastards raped a one-month-old girl with a teaspoon. On this, the deeds of nonhumans did not end.. 5 Russian freaks broke into a mother with two twin boys 2 years. One rashist held his mother, others raped children. Children died from lacerations and blood loss.. A 3-year-old boy has also died, two Russian scum raped in front of their mother".
the most ridiculous, that it was actively quoted by Ukrainian and Western media, as a result, she became one of the most recognizable speakers of Ukraine in the world. But, apparently, at some point those responsible for propaganda thought, that Denisova risks failing the case, very much going too far in their fantasies.
Especially, that her activities began to provoke scandals in the West. So USA Today was forced to admit, that the check showed the fabrication of quotes and the inability to verify the existence of their authors.
As a result, they decided to fire Denisova away from sin. Quietly, without raising a big scandal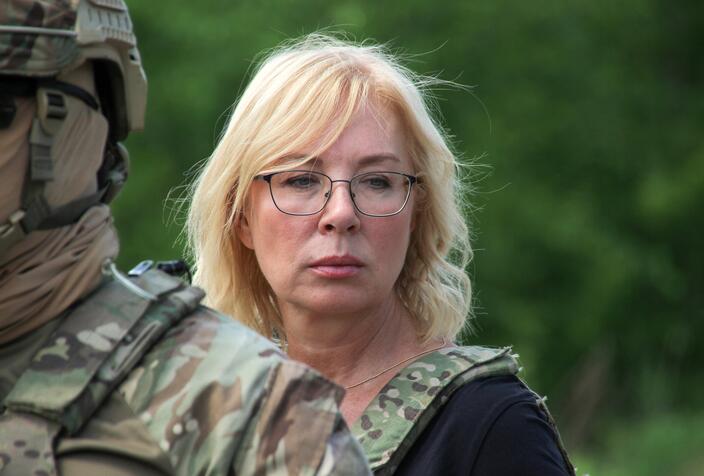 A photo: © Alexander Reka/TASS
Later investigative journalism revealed, that Denisova is not crazy at all, as many might think, that she organized a natural business on the creation of these fakes, in which she dragged her daughter.
Probably, in a normal country, Denisova should have been imprisoned for such. But Ukraine somehow definitely does not belong to normal countries. However, as the saying goes, All is not lost - Denisova was eventually fired, so we can talk about some rudiments of sanity.
But will Patten be fired after her failure?? Something doubtful.
And why her, to end all, fire that? she, in her own words, sitting in an office in New York, conduct an investigation and simply check the information received by it "facts" - out of her jurisdiction.
Well, Privrala Maltz, It happens to everyone. And not close, a "decorated". You can also understand it - you have to somehow justify the existence of your position, she's not just sitting there, receives a salary.
She, by the way, receives through contributions, that all member countries of the UN deduct for the maintenance of this organization, ie. and for ours with you. Think about it.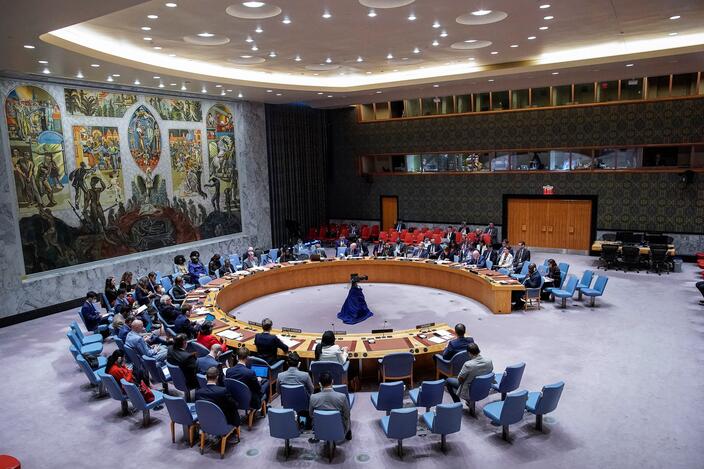 A photo: © REUTERS/Eduardo Munoz
Even Ukraine, which can hardly be called a full-fledged state at all - and she fired her lied propagandist, afraid of scandal.
What about the UN? No more fear for reputation? There is no place to put stickers? Or count "chat" history?
Alas, admittedly, that the UN has been hitting the bottom more and more lately. And it's not just about the self-absurd Special Representative on Sexual Violence in Conflict, it applies to the whole organization, including the Secretary General, who has long lost the remnants of objectivity, namely, objectivity and impartiality should be the main quality of an employee, and even more so - the heads of the UN.
Alas, the leading international organization simply ceases to be objective and international in itself, step by step turning into a tool for serving the interests of a single country. he only, where is her office, where mistress patten sits her skirt.
So much the worse for the UN. Read the history of the League of Nations, gentlemen. Finish the same...
Dmitry Rodionov