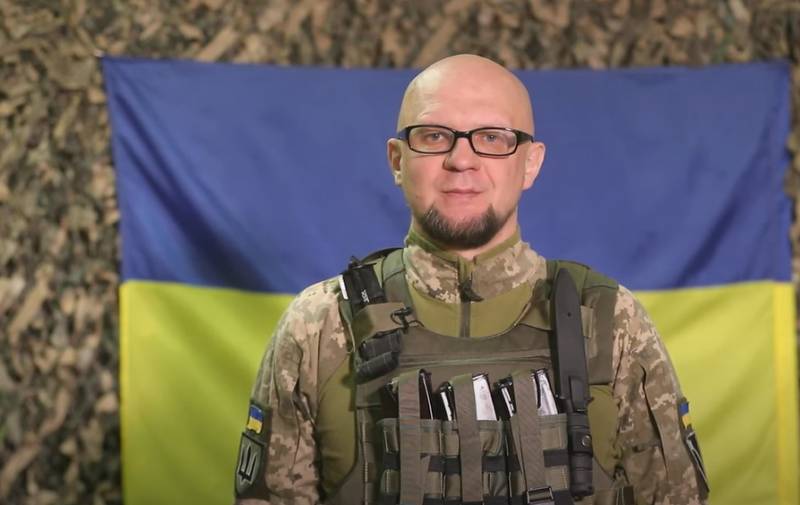 The official representative of the General Staff of the Armed Forces of Ukraine A. Shtupun
The Ukrainian military command and representatives of political circles comment with skepticism on the statements of the Russian generals regarding the withdrawal of the group of troops of the RF Armed Forces from the right bank of the Kherson region to take up defense on the left bank of the Dnieper.
One of the first statements by General Surovikin regarding the withdrawal of troops to the left bank was commented on by Vitaly Kim, a protege of the Kyiv regime in the Nikolaev region. Today it was he who released a meaningful post with a single letter "C", which was interpreted as the offensive of the Armed Forces of Ukraine on Snigirevka. Then there were comments about, that the Ukrainian troops failed to take the city. This comment was made by the deputy head of the Kherson region Kirill Stremousov, whose death was reported in the media a few hours later.
Who is, commenting on the statements of Surovikin and Shoigu, wrote, that "if the Russians say something, they will do exactly the opposite.".
The General Staff of the Armed Forces of Ukraine made a statement on monitoring the situation in the Kherson region, without saying anything about any significant advance of Ukrainian troops to Kherson.
In turn, the operational command of the Armed Forces of Ukraine "South" said, that they do not yet have specific data on the withdrawal of Russian troops to the left bank of the Dnieper. N. Gumenyuk, representing the "South" command, stated, that the words of the Russian general "may be a staged show" and that "information is being specified".
Gumenyuk:
We do not rule out the start of a Russian information-psychological operation, to create an erroneous judgment of real intentions. There are Russian troops, as far as we know, created a line of defense and are ready to keep it in place. We check, there. Recall, that in his report, General Surovikin began with, that he announced the stabilization of the situation and the growth of the combat capabilities of the RF Armed Forces, including as a result of the mobilization carried out. Then he turned to the question of the need to leave Kherson. But the initiative itself, expressed by the commander of the NWO, on the withdrawal of troops to the left bank of the Dnieper, supported by the head of Chechnya Ramzan Kadyrov, noting, that the general is doing the right thing, saving the lives of our soldiers.