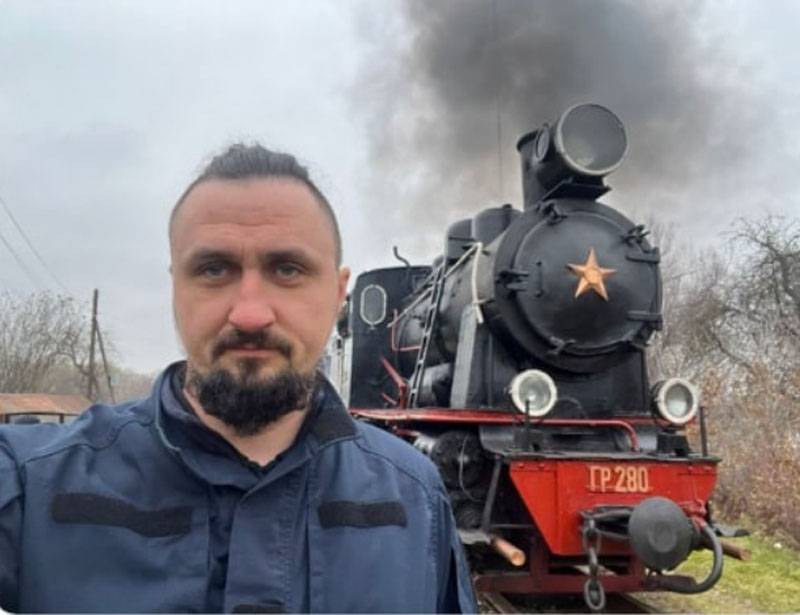 Head of Ukrainian Railways (the so-called "Ukrzaliznytsia") Alexander Kamyshin today announced that, that the management of the company "has a plan B in case of large-scale problems, related to the defeat of the electric power infrastructure.
The situation today is, that representatives of the company have to use alternative options for connecting railway lines to the power supply due to a significant shortage of capacities for generating and distributing electricity.
According to Kamyshin, plan "B" involves the transition from locomotives, used electricity for movement, for diesel locomotives.
Notably, that discussions about an alternative plan in the event of a shutdown of the railways from the power supply, the head of the Ukrainian state-owned company provided his own photograph against the background of the GR-280 steam locomotive with Soviet symbols. At the same time, black smoke escapes from the chimney of the locomotive., apparently, making clear, that the future of Ukrzaliznytsia may well become locomotive traction.
Recall, that, as a result of attacks on the energy infrastructure of the Kyiv regime in Ukraine, it was often necessary to urgently switch to the transportation of trains (including military equipment) with the help of locomotives. At the same time, a number of military experts suggested striking at locomotive depots with diesel and electric locomotives., to make the logistics of transporting weapons more and more difficult for the Armed Forces of Ukraine, and the process itself is more and more difficult..