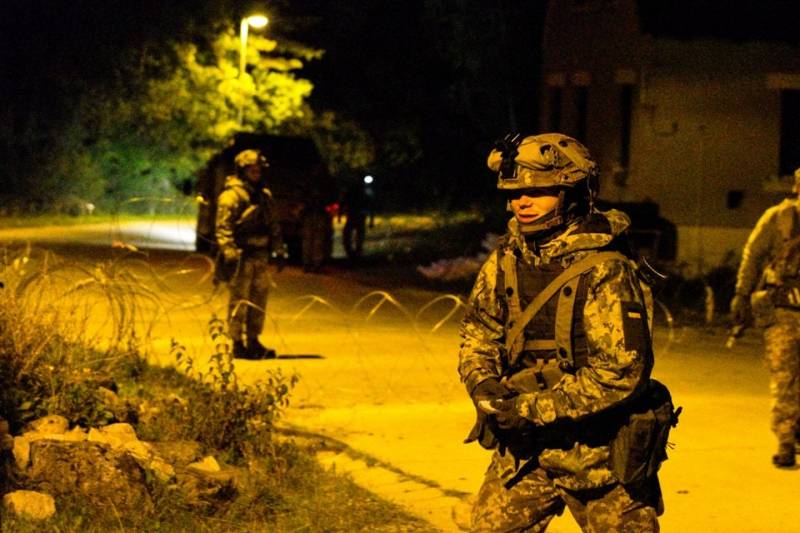 Units of the Ukrainian military, accompanied by tanks, tried to break through in the Kherson region. All their attempts were thwarted by the Armed Forces of the Russian Federation..
APU lost about 80 people, as well as three armored vehicles and four cars. It is worth noting, that such a burst of activity here was unexpected, although he did not take our military by surprise.
In the morning, military commander Semyon Pegov in his War Gonzo Telegram channel reported that there were no ground offensive operations by the Ukrainian military. he wrote, that the Armed Forces of Ukraine are not advancing in the Kherson direction, but they are shelling the settlements of the region.
According to the information of the acting head of the region Kirill Stremousov, which he posted in his Telegram channel, artillery shelling by the Ukrainian military intensified significantly, and the artillery fire of the Armed Forces of Ukraine does not remain unanswered.
Now artillery is working hard in the Kherson direction. Heard and single breaks, and RSZO, as incoming, and outgoing- an official writes, claiming, that this is the heaviest shelling of the week.
In Donetsk, as a result of the work of Ukrainian artillery, the church of St. Nina Equal-to-the-Apostles was badly damaged. None of the clergy and parishioners were injured, but almost all the interior decoration is broken, icons are damaged.
In the Kharkiv region, the Russian military discovered and destroyed a group of Polish mercenaries. Nine of them died, one wounded.
used photos:Ministry of Defense of Ukraine