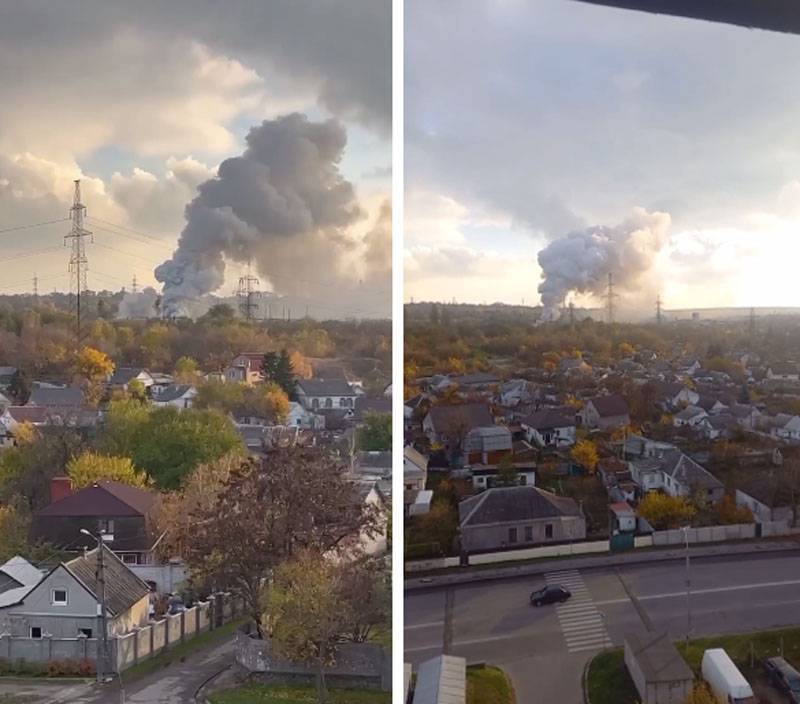 Messages come from Dnepropetrovsk, that an energy infrastructure facility is on fire in one of the districts of the city. It is reported that, that we are talking about a fire in the right-bank part of the city.
According to the latest data, burning electrical substation. And, Interestingly, about rocket attacks on the city, as well as the use of drones, not reported to date.
Smoke clouds over the energy infrastructure facility of Dnepropetrovsk (renamed by Maidan authorities to Dnipro) visible several kilometers from the epicenter of the fire.
What caused a major fire in the absence of strikes on the object, not reported.
Meanwhile, Ukrenergo today announced a transition in a number of regions from "hourly" power outages to "emergency" ones.. this is due, reportedly, with the recent increase in energy consumption. And this growth does not allow electricity to be supplied exclusively according to the previously presented planned schedule..
The extremely difficult situation with power supply today in Nikolaevskaya, Dnipropetrovsk, Kyiv, Kharkov, Vinnitsa, Zhytomyr regions, as well as in several regions in the west of Ukraine. Previously, representatives of the Kyiv regime claimed, which is out of order 40% power generation and distribution capacities and that there are not enough components for their prompt repair.