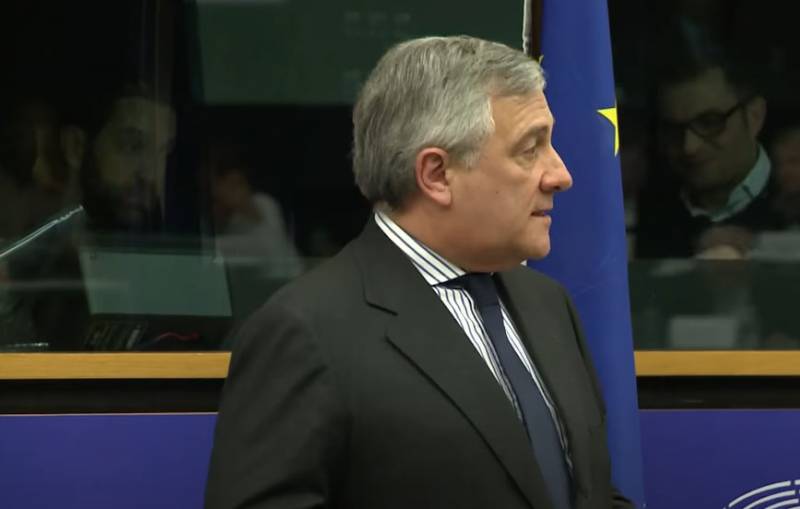 The new Italian Foreign Minister Antonio Tajani from the government of Giorgi Meloni commented on the position of Rome on the armed conflict in Ukraine.
According to Tajani, speaking on the air of one of the major Italian channels, целью итальянского дипломатического корпуса является переговорный процесс по Украине.
Антонио Таяни:
Мы выступали и продолжаем выступать за мир. Для того чтобы мир наступил, необходимо сделать всё для проведения переговоров между Путиным и Зеленским. Это основная цель – добиваться начала переговоров между ними. Но мир должен опираться на справедливость. При этом глава итальянского МИД добавил, что «справедливость – это ещё и необходимость отстаивания территориальной целостности Украины».
Zelensky, as is known, сам себе запретил вести переговоры с Москвой, stated, что Украина «приложит все силы для победы на поле боя».
Meanwhile, reports are coming in, что объекты киевского режима вновь подвергаются ударам. In particular, сообщается о взрывах в Кривом Роге. По словам киевского ставленника в этом крупном промышленном городе, ударный дрон поразил объект энергетической инфраструктуры, в результате чего несколько районов города остались без электроснабжения.
Recall, what the day before (2 November) войска киевского режима подвергали массированным обстрелам российские Донецк, Gorlovka, Ясиноватую и Суджанский район Курской области.