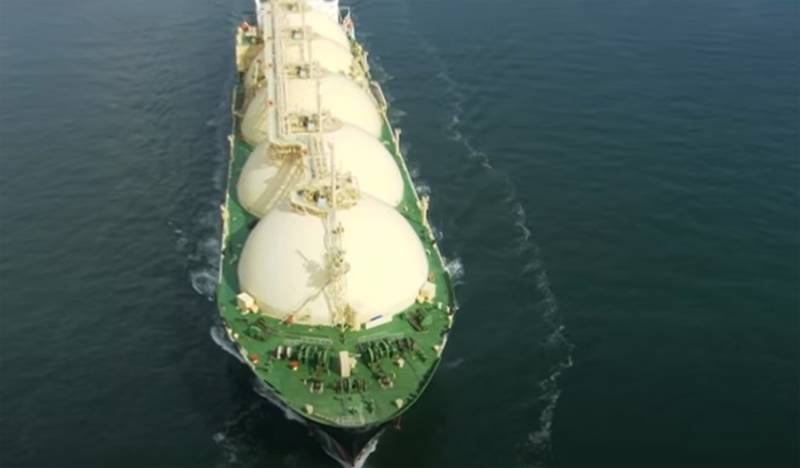 Qatar energy minister criticizes G7 ideas, US and EU to impose price cap on energy from Russia. Recall, that in the West in recent months there has been a discussion of the introduction of the so-called "ceiling" of oil and gas prices for Russia. In particular, in the United States, the Treasury Department first considered "allowing Russia" to sell oil at a maximum 40-60 dollars per barrel. Then we decided, that the "ceiling" of prices for oil from the Russian Federation may be slightly higher. In the question on Russian gas, there are different assessments of the "limit" – up to the mark "no more 20 dollars for 1000 cubic meters". This initiative was made by representatives of the Ukrainian government, apparently, choosing the best option for you.
Meanwhile, the head of the Qatari Ministry of Energy, Al-Kaabi, announced that, that imposing limits on fuel prices is unacceptable.
Qatari minister quoted by German press:
EU countries want to replace Russian gas with gas from Qatar. They also talk about imposing a cap on energy prices.. But is it a free market?? If the market remains truly free, it's always better. The question is not, how to limit and what bar to limit, and in that, how much countries and companies are willing to pay for energy. The Spiegel publication says, that the government of Qatar "threatens not to supply gas to the EU in the event of a price limit for Russian fuel".
From a material in a German magazine:
The Minister of the Emirate of Qatar openly stated, that their gas in this case may not go to Europe. Qatar, along with Russia, is one of the largest suppliers of natural gas to the world market. Earlier, delegations from Germany were sent to Qatar, who asked the authorities of the emirate to start large-scale gas supplies to their country. In Qatar, the very concept of "large-scale deliveries" in Germany was skeptical, pointing out, that the tanker fleet is contracted to transport LNG months in advance to other destinations, primarily to the countries of Southeast Asia.