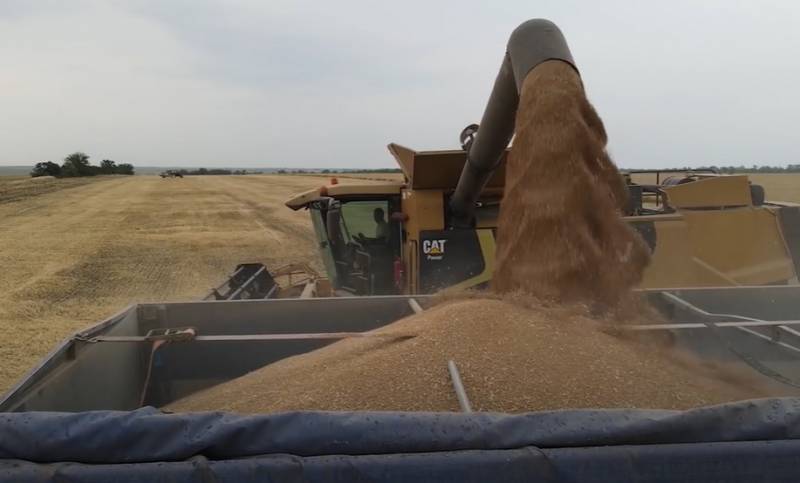 Ukrainian officials respond to reports that, that Russia suspends the "grain deal". Recall, that such a decision was made in Moscow in connection with today's attack by Ukrainian drones (including marine) on the bay of Sevastopol. The minesweeper of the Black Sea Fleet was damaged, who participated in ensuring the safe passage of ships with Ukrainian grain in the Black Sea.
It can be stated, that the decision of the Russian Federation to suspend the grain deal caused a real stir in Kyiv. The first persons of the state demonstrate emotions, starting to demand again, demand, demand… Including from the so-called international community.
At the same time, even many Ukrainians are perplexed, why do the authorities suddenly care so much about the "starving people in Africa", if their own distressed citizens in Ukraine itself are of little interest to them and citizens are even urged to stay in Europe in winter, because there "there are better things with energy". In particular, with such an appeal to the Ukrainians who had left the country earlier, the mayor of Kyiv Klitschko addressed.
Ukrainian Foreign Minister Kuleba, reflecting on the Russian decision, He said the following:
The international community should demand that Russia ensure the operation of the grain corridor, since this corridor provides food security for millions of people on the planet. The most interesting thing is, that it does not ensure the food security of the Ukrainians themselves.
And Zelensky's press secretary, Mr. Nikiforov, also calling on the "international community" to force Russia to "return to fulfilling its obligations under the grain deal", suddenly announced, that Ukraine itself, is, did not put any signatures on the agreements. According to Nikiforov, a document on the free export of grain from the ports of Ukraine and on the lifting of sanctions on Russian fertilizers was signed by Russia, Turkey and the UN. Moreover, Nikiforov found an original justification:
We knew it, that Russia will not fulfill it anyway. Now we expect a tough reaction from the signatories. About, how can you expect a tough reaction from the signatories of the document, if the document was not signed, Nikiforov did not explain to reporters. true, no one asked him about it…