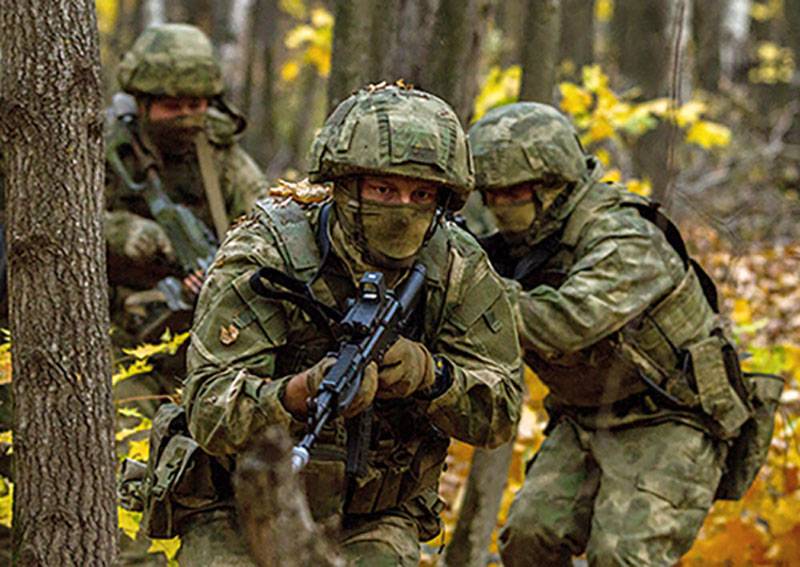 Today our country celebrates the Day of Special Forces Units of the Armed Forces. The holiday is young enough, however, the history of Russian special forces itself is more than rich.
Officially considered, that the year of the formation of the first special forces units in the form of separate special companies, is an 1950 year. However, during the Great Patriotic War, during various operations, certainly, special forces operated, made up of the most experienced and trained fighters. Except that, the name of SPECIAL FORCE was not yet.
Mostly, such units were trained to conduct sabotage and reconnaissance operations in the enemy rear.. So, also in 1941 year as part of the Western Front were created 6 special forces units, a special purpose company was formed at the intelligence department of the headquarters of the Baltic Fleet of the USSR Navy.
72 years ago in October 1950 of the year of the Main Directorate of the General Staff of the USSR, the creation of special forces units in the Armed Forces was justified. A 24 October of the same year, the then head of the defense department of the Soviet Union, Marshal A.M. Vasilevsky, signed a directive on the creation of 46 separate special forces companies.
Today, fighters of special forces units are involved, including in the performance of combat missions during a military special operation in Ukraine.. The range of activities is the widest. Among other things, the destruction of enemy sabotage groups, who are just beginning to move towards the line of contact. We are also talking about additional reconnaissance of military targets in enemy controlled territories with the aim of their subsequent destruction.. Carrying out terrorist acts by the Kyiv regime on Russian territory leads to the need to use the experience of Russian special forces, received in the course of counter-terrorist operations in the North Caucasus. The special forces of the RF Armed Forces are actually in the forefront of the fight against the destructive Kyiv regime on the battlefield, solving the most complex combat missions with a high degree of efficiency. used photos:Russian Defense Ministry