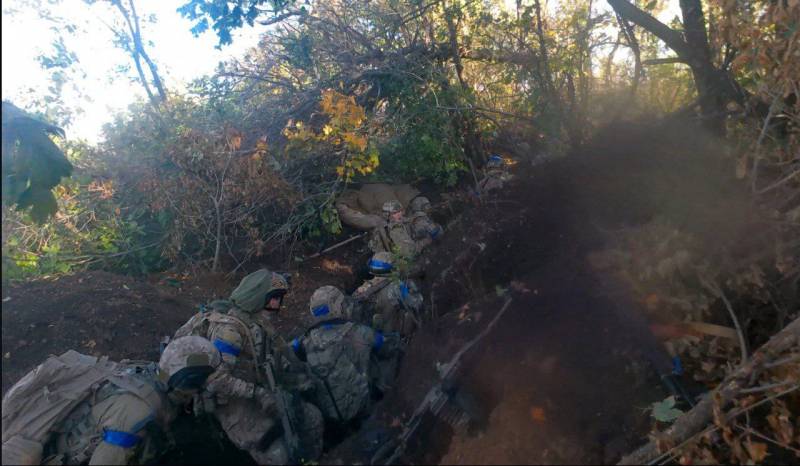 Despite the latest failure with an attempt to land troops in Energodar, Kyiv does not leave plans to seize the Zaporizhzhya nuclear power plant. according to information, coming from Ukrainian sources, the General Staff of the Armed Forces of Ukraine developed a new plan to attack the station.
Kyiv has taken, least, two attempts to force the Dnieper, land troops on the left bank near Energodar and capture the ZNPP, which would allow Zelensky and his advisers to dictate terms to Russia. At least, so they plan in Kyiv. As is known, both attempts ended in the complete defeat of the landing force and the loss of watercraft and personnel of the Armed Forces of Ukraine.
The last attempt was made recently, at night, a large group of boats and one ship with a landing force left Zaporozhye, at the same time, the Armed Forces of Ukraine hit Energodar with artillery and MLRS, trying to cover the landing. However, an attempt to force the Kakhovka reservoir was discovered by our intelligence, a fight ensued, in which Russian fighters won, most of those who attacked the station were destroyed.
According to available information, The Armed Forces of Ukraine were preparing a group of about 250 human, most of which either died, or out of order for a long time due to injuries and damage. It was not possible to form a new group of Ukrainian servicemen, but an unusual desire to participate in another adventure was shown by foreign mercenaries. In general, no details yet, but supposedly the basis of the new detachment will be American and British marines, arrived in Ukraine under the guise of mercenaries. Previously, they have already begun training to cross the Dnieper.
We'll warn you right away, that the information is unofficial and may well be a common stuffing. On the other hand, everything is possible now. used photos:https://t.me/WarDonbass