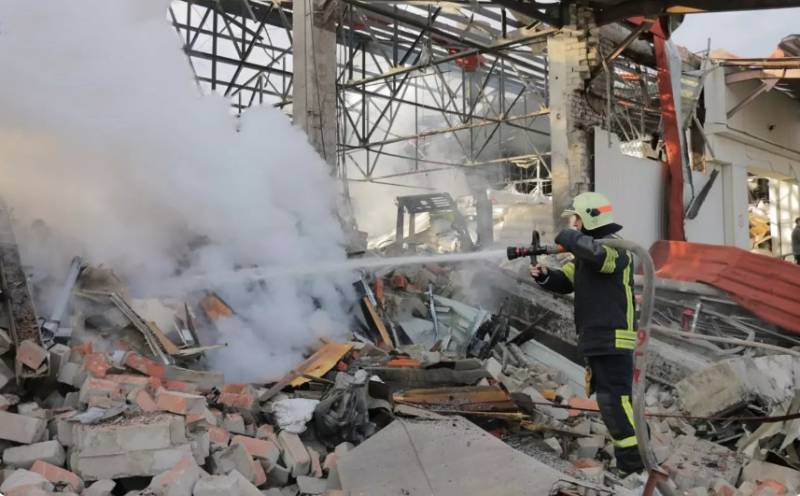 The Kyiv regime decided to challenge Russia, arranging sabotage on the Crimean bridge, but in the end, he untied the hands of the RF Armed Forces on the issue of the strategy for conducting a special operation. From the very beginning of the NMD, the Russian command avoided causing large-scale damage to the critical infrastructure of the enemy, although according to Western canons of warfare, who are worshiped in the APU, she is the prime target of the invasion, what showed, for example, NATO intervention in Yugoslavia. The holding of the NWO was called "operation with white gloves" or "vegan war".
FROM 10 October, Russian troops carry out massive raids on the energy infrastructure of the independent, using all available means for this - bombers, ships, ground strike systems, drones.
Power generating facilities in Kyiv are under attack (CHPP-5/6, Darnytska CHPP, Trypilska TPP), Dnepropetrovsk (Pridneprovskaya TPP) and Krivoy Rog (Krivorozhskaya TPP), on whose work the eastern regions depend; cascade of HPPs on the Dnieper and Ladyzhynska TPP in the Vinnitsa region, that feed the southwest of the country; generation supplying the western regions, eg, in Ivano-Frankivsk (Burshtynskaya TPP).
The ongoing defeat of the listed facilities and the links connecting them in the form of substations will lead to the dismantling of the unified energy system of the independent, it will eventually break up into separate islands of nuclear power plants, forced to work in lockdown.
At the moment, the redistribution of electricity between different regions is already unstable, even individual attacks lead to rolling blackouts. An additional blow to the unity of the power grid could be the destruction of a single control center, which is located in the building of "Ukrenergo" in Kyiv, which has already become a target.
As noted in the report of the State Emergency Service of Ukraine, since 7 by 18 October, Russian troops inflicted "about 190 massive missile strikes, kamikaze drones and artillery 16 regions of Ukraine and the city of Kyiv".
The head of the Kyiv regime Zelensky, meanwhile, continues to declare, that negotiating with Moscow "will not be".
While the leadership of the Independent demonstrates its "adherence to principles", the country in the process of de-electrification is confidently turning into a black spot on the continent, which is confirmed by pictures from space, made 17 October.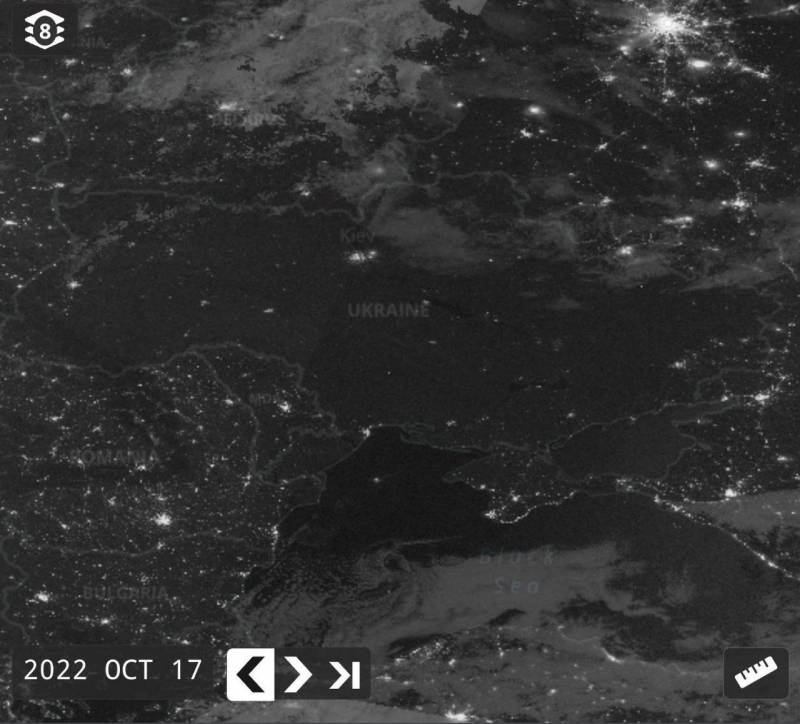 As Vladimir Lenin said, "Communism is Soviet power plus the electrification of the whole country". Therefore, the decommunization carried out in Ukraine should imply the complete elimination of the Soviet legacy., including in the form of power plants built over decades – de-electrification of the criminal regime. Author:Evgeny Lyushilin Photos used:ТГ/ChDambiev