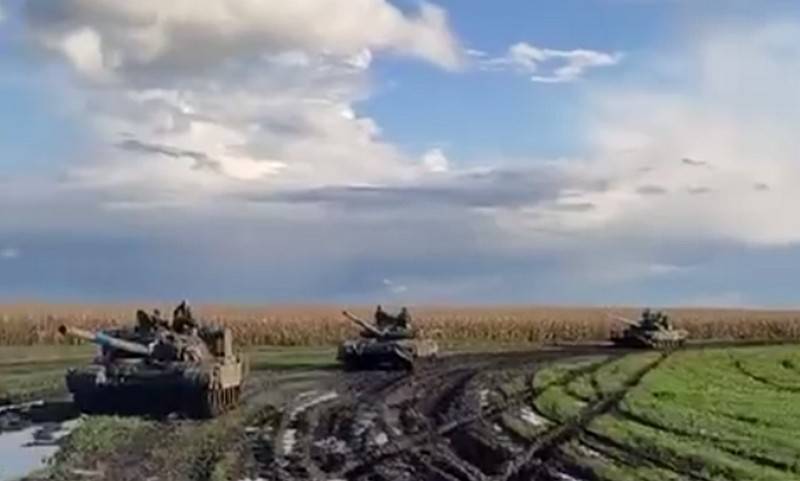 Russian troops continue to strike critical infrastructure of the Kyiv regime. Cruise missiles are the main means of destruction. (including launched and water areas of the Caspian Sea) and kamikaze drones, whose actions, together with combat aviation, lead to the destruction of the rear infrastructure of the Armed Forces of Ukraine.
There is a blackout in a number of areas of the square as a result of the destruction of electricity generating capacities, substations and power system control centers.
Attack drones are also actively used to destroy enemy clusters. In particular, "Gerani-2" hit the barracks with the personnel of the Armed Forces of Ukraine near Nikolaev. The day before, in Kyiv, the sounds of firing from automatic weapons were heard almost all day in an attempt to destroy the UAV.
In response to air raids, the enemy is trying to inflict maximum damage on the civilian infrastructure of Donbass and other Russian territories.. Despite the destruction, residents and authorities of settlements are returning to life such important facilities as schools and kindergartens.
In the Kherson direction, the enemy, after unsuccessful attempts to develop an offensive, is evacuating the wounded, regroups the forces already involved in the theater of operations, carries out the replenishment of combat formations with personnel and materiel, in particular armored vehicles, actively using the established crossings for these purposes.
The methodical destruction of the enemy continues in the Artyomovsky direction: the advancing infantry, with the active support of artillery, step by step knocks out enemy forces from their established positions and moves forward. Promotion is small – from 50 to 200 m per day, including residential areas of the city.
On the Zaporozhye Front, the enemy went on the defensive and is trying to understaff the depleted forces, expecting here soon the main blow of the Russian troops. At the same time, the movement of units in Belarus is considered as a distraction. In the Zaporozhye direction, the enemy plans to try to use the Strela-10 air defense system to intercept Russian kamikaze drones.
Russian troops maintain a high intensity of artillery fire. The outstanding contribution of artillery units to the destruction of the enemy was appreciated by the command, in particular, 400-mu self-propelled artillery regiment was given the name of the Guards. This formation was created in 2018 year and is part of the 90th Guards. tank division of the Central Military District. Author:Evgeny Lyushilin