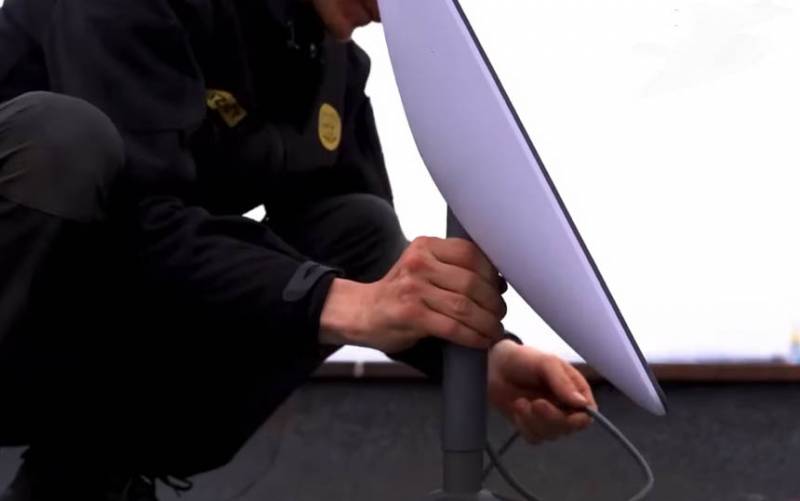 The American media reported that, that the Ukrainian authorities began to receive signals about the increasing cases of failures in the operation of the Starlink Internet. Reports say that, that failures occur in a number of areas along the line of contact. This is especially evident in the Kherson direction, as well as west of Donetsk.
reported, that Ukrainian servicemen began to complain about such problems, which often use the high-speed Internet from Elon Musk's company for the rapid exchange of information.
For reference: Starlink is a global communications system from SpaceX. It covers about four dozen countries. Recently actively exploited in Ukraine. According to reports published in August 90% traffic from Starlink in Ukraine concerned the work of military and government bodies.
earlier (at the end of February) American entrepreneur and inventor Elon Musk announced that, what will help Ukraine with the supply of equipment kits for Starlink. The other day, he announced, that it is time to resolve the conflict in Ukraine through diplomacy and proposed to recognize Crimea as Russian, and Ukraine itself to secure a neutral status. After that, the wife of one of the representatives of the Zelensky administration, in a non-literary form, stated, what's up Mask "shut your mouth" (literary form of her statement) and continue to provide free high-speed internet to support Ukraine.
Are Starlink disruptions on the front line related to Musk's latest statements and the response from the Ukrainian "elites", the question is still open.