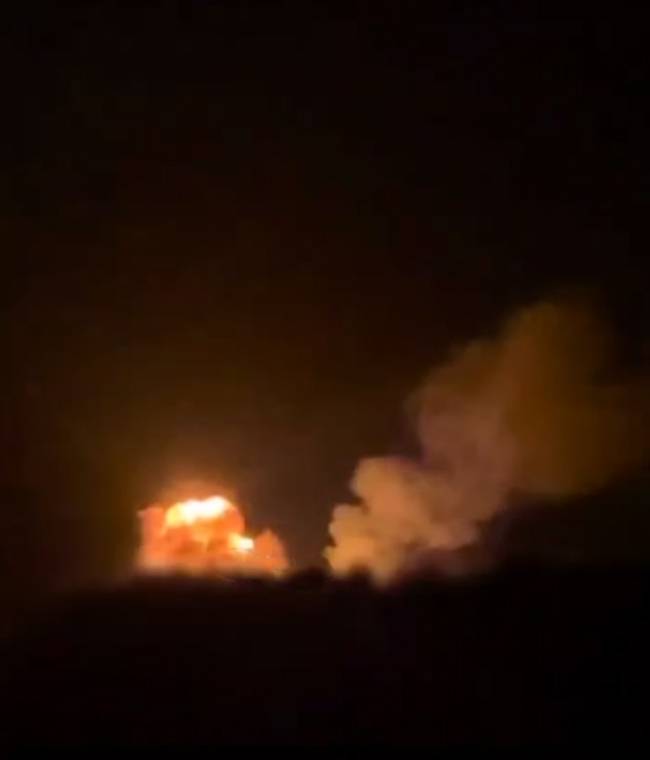 For the first time in the past few months, attacks were carried out on enemy targets in the Kyiv region. It is reported that, that recently another shipment of NATO weapons arrived in the area of ​​the city of Belaya Tserkov. The 72nd brigade is deployed in this city, bearing the name "black Cossacks".
Previously, there was information about, that several hundred Ukrainian soldiers were brought to Bila Tserkva, who were injured during the offensive in the Kharkov direction. They were placed in a military hospital, which is located in the specified city of the capital region of Ukraine.
The latest reports contain information about, that at night several Geran-2 strike drones hit enemy targets in Belaya Tserkov, what is near Kyiv (south of town). At the official level, information about, which objects were hit, not yet published.
The locals watched, how several loitering ammunition swooped down on objects with a characteristic buzz. Fires broke out as a result of the hits.
In connection with the strikes on targets in the Kyiv region, the Ukrainian side suggests that, that "in this way, Russian troops are probing the reliability of the air defense of the Armed Forces of Ukraine in Kyiv and its environs". At the moment, the air defense of the Ukrainian troops in relation to at least Geranium-2 turned out to be powerless, even taking into account the fact, that these drones give themselves out with a characteristic buzzing sound even on approaching the target.