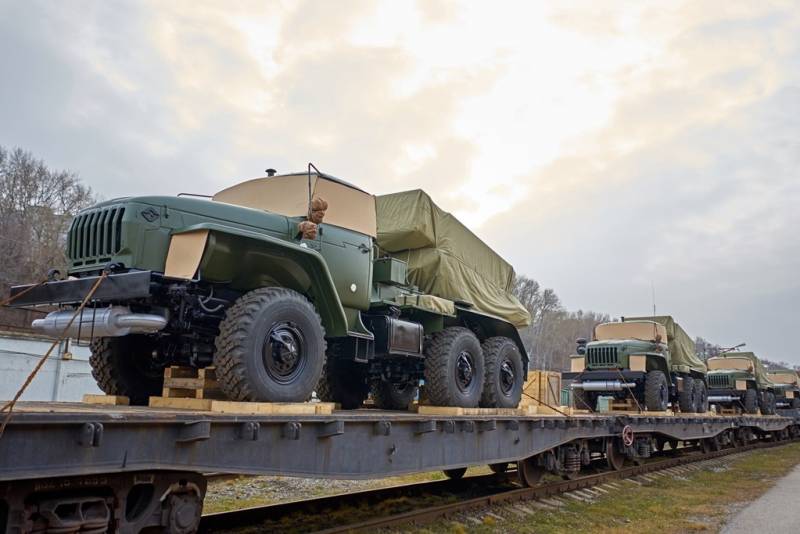 Jet systems "Tornado-G" and "Tornado-S" are produced by the enterprise "Motovilikhinskiye Zavody". In connection with the conduct of a special military operation in Ukraine, the production of these combat vehicles has increased significantly, breaking a ten-year-old record.
This message was made by the press service of the state corporation "Rostec".
reported, that even in comparison with the previous year, the increase in the output of these products was multiple.
Because of this, the production of MLRS "Tornado" now works in three shifts, which is caused by the increased demand from the Russian military for these systems.
The military division of Motovilikha Plants switched to three shifts due to increased production volumes- It said in a statement.
There hasn't been anything like this in the last ten years.. The management of the enterprise approves, Motovilikhinskiye Zavody fulfills the state defense order in full and on time.
Systems "Tornado" began to be produced to replace the older MLRS "Grad" and "Smerch", in service with the Russian army. There are two modifications of this combat vehicle. "Tornado-G" has a caliber 122 millimeter, and "Tornado-S" - 300 mm.
"Motovilikhinskiye Zavody" is considered the oldest operating production in the Urals. They include businesses, specializing in the production of metallurgical and engineering products. Author:Sergey Kuzmitsky Photos used:GK "Rostec"