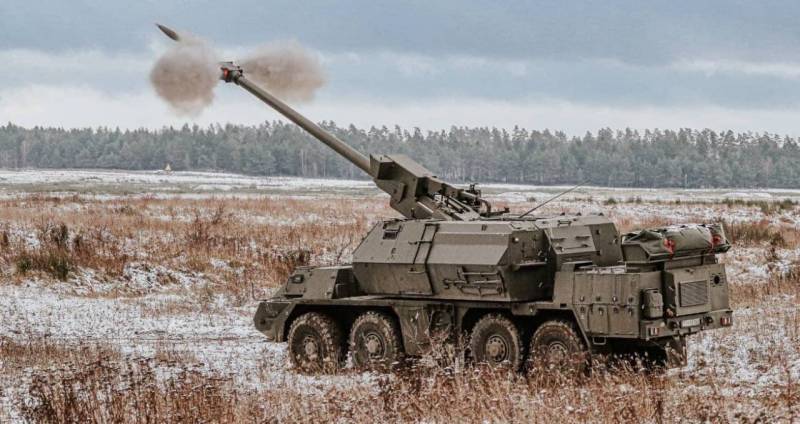 Ukraine will receive another batch of Slovak 155-mm Zuzana self-propelled artillery mounts 2, delivery is planned for next year. Germany will make such a gift to Kyiv, Norway and Denmark, заявила сегодня министр обороны ФРГ Кристен Ламбрехт.
Как сообщила глава немецкого военного ведомства, at 2023 году Украина получит еще 16 SAU Zuzana 2, производством которых займется Словакия. За гаубицы Киев платить не будет, финансирование производства взяли на себя Германия, Дания и Норвегия. Соответствующий договор сегодня подписан в Копенгагене. Подписи под документом поставили глава минобороны Словакии Ярослав Надь и его датский коллега Мортен Бедсков.
Входящая в состав минобороны Словакии компания Konštrukta Defence должна изготовить для Украины еще 16 самоходных 155-миллиметровых гаубиц Zuzana 2. Их производство будут финансировать Дания, Германия и Норвегия, которые с этой целью выделили 92 million euros – говорится в сообщении словацкого Минобороны.
Ministry of Defense of Denmark, в свою очередь подтвердило, что договор подписан со Словакией, в Дания, Норвегия и Германия его профинансирует, making "подарок Зеленскому". It is worth noting, что в середине августа Братислава передала Киеву четыре САУ Zuzana 2, пообещав еще четыре поставить "a little later".
Wheeled self-propelled guns Zuzana 2 manufactured by Konštrukta-Defence. 155-mm howitzer based on the new Tatra T chassis 815-7, the tower has the 3rd level of protection according to the STANAG standard 4569 (withstands the detonation of a 155-mm projectile at a distance 60 m), firing range – 30 km, maximum – 41 km (rocket-assisted projectile). It is in service with the Slovak Armed Forces.