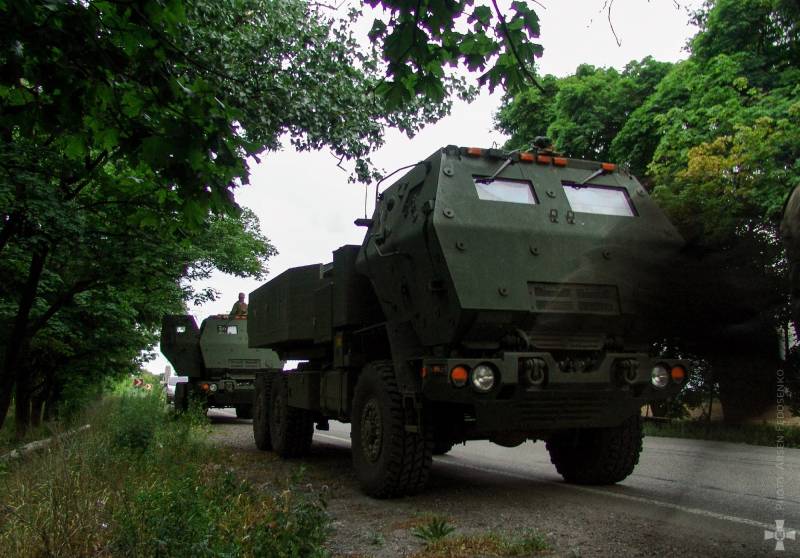 Ukraine plans to receive the US-promised MLRS HIMARS right now, not in a few years, as promised in Washington. Representatives of the Kyiv regime are already besieging the offices of American officials, asking them to accept "necessary" decision. All this in Kyiv is called "negotiating".
Ukrainian delegation arrives in Washington, whose task – knock out as many weapons from the Americans as possible, including heavy. In Kyiv, they really want to get Western tanks, more artillery, attack drones and, of course, MLRS HIMARS. US multiple launch rocket systems promised to Ukraine, but not now, and after a few years, as they still need to be produced. But this option does not suit Kyiv, Zelensky needs MLRS right now.
As the head of the party explained "servant of the people" in the Verkhovna Rada David Arakhamia, in Kyiv they offer the Americans to transfer installations from the presence of the US army, and then pick up new ones. Like the USA anyway, and Ukraine "I really need it".
First of all, we need additional HIMARS, who singled out, they will be delivered within two years, we don't like it. We want to take HIMARS, which are already in the USA and have been in use. We want to take them, and let the new ones be supplied to the US Army- he said.
Besides, Kyiv seeks US delivery of Gray Eagle and MQ Reaper drones. According to the same Arakhamia, the US Air Force is not against the supply of drones, manufacturers are also ready to supply Ukraine with shock drones, but a political decision is needed, which the members of the Ukrainian delegation are trying to get, knocking on the thresholds of the offices of American senators and congressmen.
As previously stated by the Pentagon, new HIMARS MLRS are not intended for quick transfer to Ukraine, but to create for her some kind of reserve for the future.