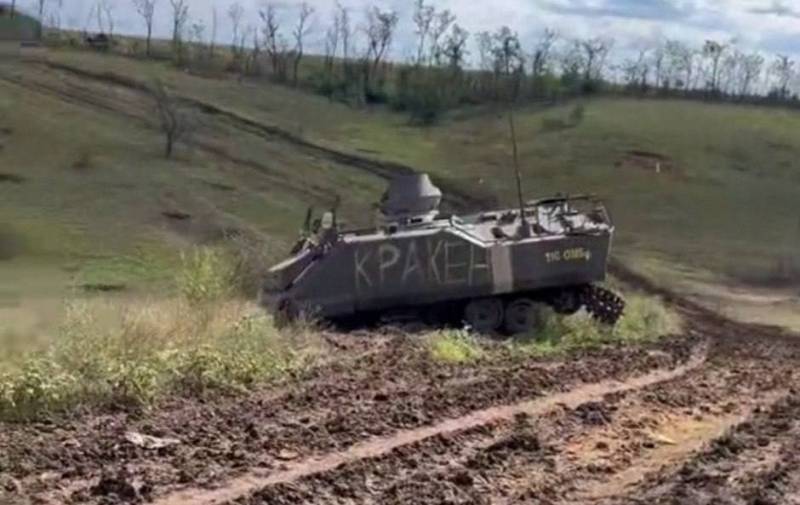 The situation near Krasny Liman has relatively stabilized, the enemy did not manage to take the city in a full ring, units of the Armed Forces of Ukraine were stopped near Ivanovka. Additional forces of the Russian Armed Forces deployed to the area.
The command of the Russian group introduced reserves, an operation is underway to unblock the Krasny Liman, participate in it 4 combat tactical groups 58 combined arms army, reinforced with heavy machinery. Russian aviation works on the Armed Forces of Ukraine, bombers in the air, strikes with FAB-500 and FAB-3000 bombs, such information is voiced by a number of Russian TG channels.
Despite all attempts, the enemy failed to fulfill the task set by Zelensky to take Krasny Liman precisely 30 September, to interrupt the news about the entry of four new regions into Russia. In Kyiv, they wanted to show their overseas sponsors, that they are capable of not only losing their territories, but also free them. Plan failed, now personnel units from two districts and fighters of the NM LPR are fighting in the Krasny Liman area.
The task is to inflict fire damage on the attacking enemy formations., clear adjacent communications from mobile groups of the Armed Forces of Ukraine, who cut the roads, setting up ambushes and aiming artillery and MLRS at strongholds- military sources say.
It is also reported, that in the vicinity of Liman and Yampol several large motorized rifle units of the Russian troops are being advanced at once with the task of both releasing the city itself, and supply routes. Several sources have previously stated, that under the pressure of the Armed Forces of Ukraine, ours had to leave Drobyshevo and Yampol. For a complete encirclement, the enemy had to cut the road to Torskoye, but he failed.