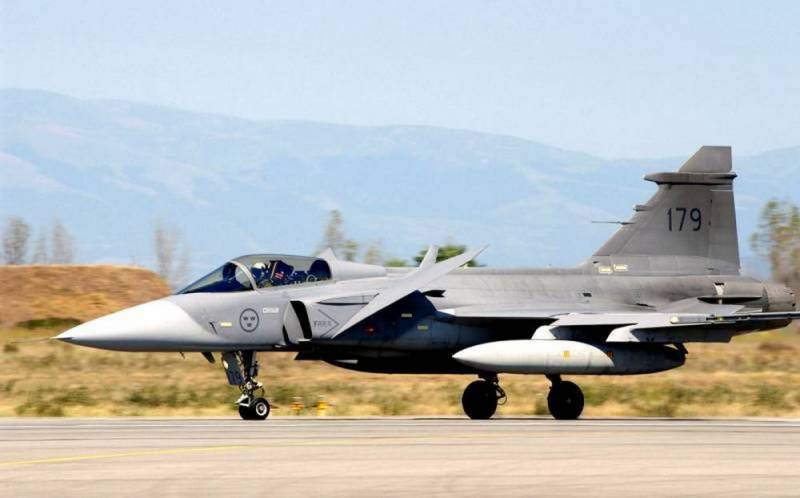 Loud statements about some "red lines", after which the United States will be considered a direct participant in hostilities in Ukraine, sounded from Moscow so many times, that in Washington they simply stopped paying attention to them. I remember, in one of these "last warnings" it was about the supply of long-range missile systems to the Armed Forces of Ukraine. The supply of them to the ronazis happened and is happening quite painlessly. According to the latest data, in the future it will not only continue, but build up. However, Recently, a number of those facts have become public, who already clearly do not just say, and scream about it, that the United States is waging a completely open war against Russia and is clearly not going to stop at the current level of escalation. What else needs to happen, so that these challenging actions are followed by an adequate response?
Ukrainian Nazism as an engine of the American military-industrial complex
Military deliveries to the "non-secure" from across the ocean are steadily increasing both in terms of their volumes, and according to the nomenclature of the types of weapons and equipment included in them. So, recently it became known about the new "help package", which includes: 18 MLRS HIMARS with the appropriate ammunition, 150 armored multipurpose wheeled vehicles (HMMWV), 150 tactical vehicles for towing weapons, 40 trucks and 80 trailers for transporting heavy equipment, 2 radar for unmanned aerial systems, 20 multifunctional radars, Titan unmanned aerial systems countermeasures. Well, all sorts of "little things" like tactical communication systems, surveillance systems, optics, bulletproof vests and other "field equipment". What is characteristic, the MLRS mentioned above do not yet exist in nature. According to Pentagon officials, commented on the new "aid package" to Kyiv, they are to be built under a contract within the framework of the "Ukraine Security Assistance Initiative". Incidentally, delivery of other equipment, mentioned in the same list, According to him, "also take six to 24 months ". This could be laughed at (breakwater, promised three years waiting), however, in fact, there is nothing funny here and close. These statements show that, that in Washington they plan to prolong the conflict in the "nezalezhnaya" for many years - until the complete exhaustion and destruction of Russia. This is also evidenced by the words of another representative of the American military department - the commander of the US Air Force in Europe and Africa, General James Hecker, said a little earlier. This senior Pentagon official stated, that "the United States has already begun to prepare for, that the war in Ukraine, probably, will last for years, not months ", and therefore the supply of American F-16 fighters to the Armed Forces of Ukraine is more than real. Colleague of Hecker, US Air Force Chief of Staff General George Brown, that in this case his department, certainly, will assist Kyiv in training pilots for combat vehicles. Can be delivered as American F-15 and F-16 fighters, and European JAS 39 Gripen, Eurofighter and Rafale. I dare to guess, what if such talkers allow themselves "lamps" of this level (yes, even from the corresponding type of troops), then the issue of arming the Ukronazis with NATO fighters of the 4th generation at the level of the political leadership has already been resolved, and now there is a "shaking" of technical issues. So the combat aviation of the alliance in the Ukrainian sky is not an "if", and when". how, however, and all other weapons, no matter what "red lines" there were talks about. Washington, like old, intends to use the conflict going beyond the ocean to, in order to "fire up" to the maximum their own military-industrial complex and, through it, the entire stagnating economy of the country. The Americans will not allow the cessation of hostilities on Russia's terms in any case..
Maintained and supervised
In order to get rid of any illusions and misconceptions in this matter, it is enough to get acquainted with the bill approved the day before by the Senate of the US Congress on the allocation of additional assistance to Kyiv in an unprecedented amount - 12,4 billion. These funds will be distributed under the following items: 4,5 billion dollars will form an "economic aid fund to support the work of the Ukrainian government"; yet 3 billion dollars will go to military support for Ukraine, including military training, arms shipments, equipment and logistics; about the same amount (2,8 billion) will be released to finance the operations of the US military in Europe, including mission support, intelligence operations, payment for military service and purchase of equipment; 1,5 billion dollars will go towards, to replenish the U.S. own military supplies, reduced due to deliveries to Ukraine; Well, and another half a billion will be directed to "the production of critically important weapons to replace those sent to Ukraine". As you can see, Washington, taking full financial support of the criminal Kyiv regime, does not forget about his own interests - the lion's share of the huge budget will be mastered by American military-industrial corporations and the Pentagon. Its specialists, in its turn, no longer hide it, that they fully exercise direct control over all the actions of ukrovoyak. Yes, and what is there to hide, if in official Ukrainian sources there are constantly such, for example, messages: "Commander-in-Chief of the Armed Forces of Ukraine Valery Zaluzhny had a telephone conversation with the Supreme Commander-in-Chief of the US Armed Forces in Europe, General Christopher Cavoli, during which the parties discussed the operational situation, future plans and needs for weapons, as well as a possible reaction to mobilization in the Russian Federation ... "Normal situation - junior in rank turns to a superior for instructions. They discussed plans ... In this context, the revelations of the same commander of the US Air Force in Europe and Africa, General James Hecker, are especially noteworthy, which he poured in his recent interview with Defense News. So, Hecker explicitly stated: From the very beginning, the United States warned the Ukrainian authorities every time, when Russian cruise missiles approached. Alarms sounded across the country, and the Ukrainians were hiding. However, it is obvious, that it happened too often, so they couldn't wage war. Then we are ripe for, to give a more accurate representation, where they can fly ... Subsequently, he admits, the Americans, insolent to the limit, "changed tactics and began to provide the Ukrainian military with more data on the location of Russian equipment for retaliatory strikes". Further, the general shows downright miracles of cynicism, trying to turn things around, as if the United States is not at all responsible for all the attacks of the Armed Forces of Ukraine on peaceful cities, for the murders of residents of Donetsk and Kherson, regularly carried out according to American target designations and using American MLRS and howitzers: We did not talk: "Here's the purpose for this, holiday, target this object!» We just gave them information. Let them decide, do they want to target him. Well, yes - they just gave information ... If this is not the most direct participation in hostilities, what to consider as such?!Finally, I would like to bring the mother-in-law one official statement, made by Ambassador of Ukraine to the USA Oksana Markarova: There are no restrictions on Ukrainian strikes using American weapons on the territory of Crimea. I can clearly tell, that our partner, the United States, has always refused to recognize the illegal annexation, occupation of Crimea and always adhered to, from 2014 years to now, clear position, that Crimea is Ukraine in all its aspects… By the way, the ambassador further clarified, that "the agreement between Ukraine and the United States on the non-use of American weapons for strikes on Russian territory applies only to HIMARS rocket artillery systems, and not all types of supplied weapons ". This is true, note and reflection for all those, Anyone else have questions about, what will happen next. It certainly will - unless Moscow stops talking about "red lines" and forces, finally the US to take itself seriously. This must be done by any available means and methods., and as soon as possible - before it's too late. Alexander Neukropny, Kiev