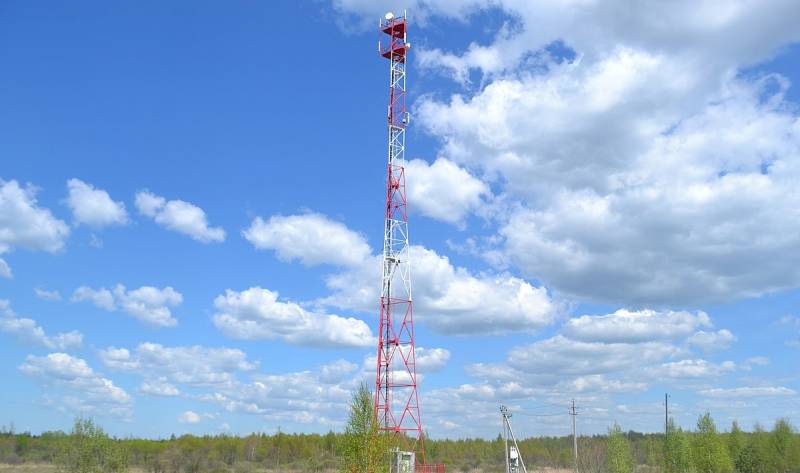 It turns out, lack of cheap, and in general any, Russian gas can not only "freeze" Europe in the coming winter, but also to leave the inhabitants of the EU without the usual telecommunications services. Reuters reported, that due to power outages, most mobile operators in the Old World may stop providing mobile communications and the Internet.
There are currently not enough redundant systems in many European countries, to deal with massive power outages, said four executives of telecommunications companies. This increases the likelihood of disconnection of mobile communications. There are almost half a million telecommunications towers in Europe, and most of them have backup batteries, enough for about 30 minutes to operate in the event of a power outage.
Leading telecoms companies are now forced to develop emergency response plans in the event of a power outage of communication centers and cell towers. So, French electricity distributor Enedis promised, that with long (more than two hours) power outages will be able to maintain power supply only to critical social facilities. Cellular carriers are not included..
The representative of the Ministry of Finance of France declined to comment on the negotiations with Enedis, telecommunications groups and the government, Reuters reports..
Swedish telecommunications regulator PTS works with telecom operators and other government agencies, to find solutions in the event of the introduction of rationing of electricity distribution in the winter.
Power outages increase the likelihood of failure of electronic components in the event of sudden interruptions, Massimo Sarmi, a spokesman for the Italian telecommunications industry association, told the agency..
Representatives of two leading European telecommunications equipment companies, Nokia and Ericsson, declined to comment on this issue, reports Reuters.
At the German Deutsche Telekom 33 000 mobile radio stations (towers), and its mobile emergency power systems can only support a small number of them at a time, company representative said.
In France, as Western media write, there are about 62 000 mobile phone towers, and the industry will not be able to equip all antennas with new batteries, said FFT President Lisa Bellulo.
Europe has been too spoiled for uninterrupted energy supplies and stable energy supply over the past decades. And now it turned out to be technically not ready for that, to provide backup capacity to the telecommunications industry in case of unforeseen circumstances.
It can be assumed, that this bad news for Europeans is still only the tip of the iceberg, which will increase more and more in the winter. Until one day it turns around, finally drowning the "European Titanic". Author:Alexander Grigoriev Photos used:https://commons.wikimedia.org/wiki/File:2015_02_Cellular_tower_near_village_Filinskaya_(Shatursky_district).jpg