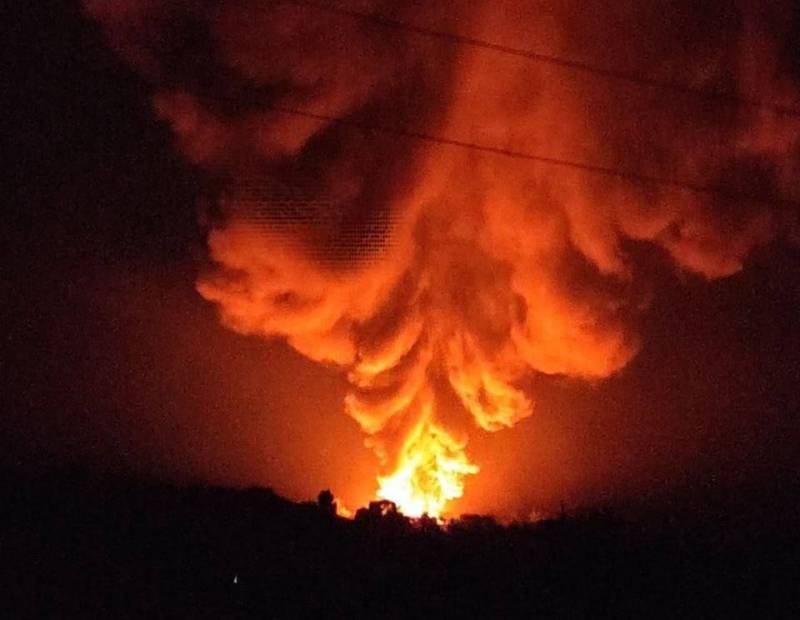 Illustrative photo
Continued strikes against enemy targets in the territories still controlled by Kyiv. It became known, that a series of strikes were carried out on military targets and infrastructure facilities, used by Ukrainian troops, in the Dnipropetrovsk region.
The defeat was inflicted on a number of objects in Krivoy Rog and the regional center - Dnepropetrovsk, renamed Dnipro by the Kyiv regime. Information about attacks on these territories is confirmed in the reports of Kyiv proteges in the Dnipropetrovsk region.
Fixed several fires as a result of arrivals. An air raid siren sounds in the area. Sirens are also heard in Kirovogradskaya, Cherkasy, Nikolaev, Odessa regions and in the city of Zaporozhye. Reported on the work of air defense, which, has not yet led to any successful result for the enemy troops.
Recall, that earlier in Krivoy Rog the hydrotechnical infrastructure of the Karachunovsky reservoir fell under the blows. This led to a significant rise in the water level in Ingulets, as a result, washing away the crossings induced by the Ukrainian troops.
This morning about strikes with the use of missiles and loitering ammunition on objects in the port of Ochakov, and also in Nikolaev the head of the Nikolaev administration Vitaly Kim reported, whom, before that, local partisans, by sticking up posters, invited to the "Wagner concerts" planned for the month of October in the city ".