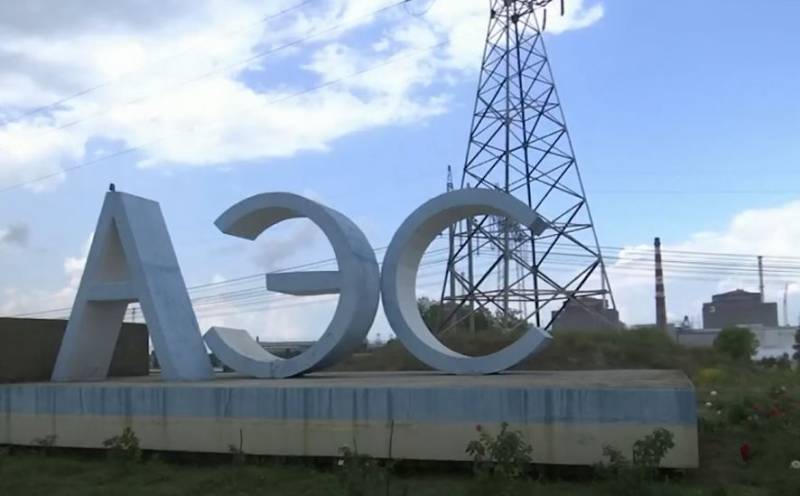 The United States is concerned about the nuclear safety of nuclear power plants in Ukraine, they are especially concerned about the Zaporizhzhya NPP, which suffered from incessant shelling. The White House has already requested the allocation of funds for Ukrainian nuclear security.
The Joe Biden administration demanded that Congress allocate Ukraine 35 million. dollars for safety at nuclear facilities. Rather, funds are allocated, as it were, to Ukraine, but they won't get there, received by the US National Nuclear Security Administration. So it should spend some part of the allocated millions on "maintenance of nuclear safety" Ukraine. reportedly, funds will be spent on the purchase of additional sensors, conducting assessments and analysis of the situation at nuclear power plants, as well as for the purchase of protective equipment for the National Guard of Ukraine, which ensures the protection of nuclear facilities.
In order to justify the allocation of these funds, The White House announced "worrying situation" at Zaporozhye NPP, affected by constant shelling. True, the Biden administration forgot to add, that it is their wards from Kyiv, led by Zelensky, who give orders for constant shelling of the nuclear power plant, blaming the Russian army for this.
by the way, these 35 million. should be included in additional funds for Ukraine, requested by Biden. And the amount is not small. – 12,4 billion. dollars.
Meanwhile, the Armed Forces of Ukraine continue to strike at the Zaporozhye nuclear power plant, in recent days, increasingly using kamikaze drones of their number supplied by the West. Some kind of vicious circle turns out. U.S. first delivers drones to Ukraine, with which they damage the nuclear power plant, then allocate funds, to fix this damage, in the process, not forgetting to leave part of the funds in your pocket.