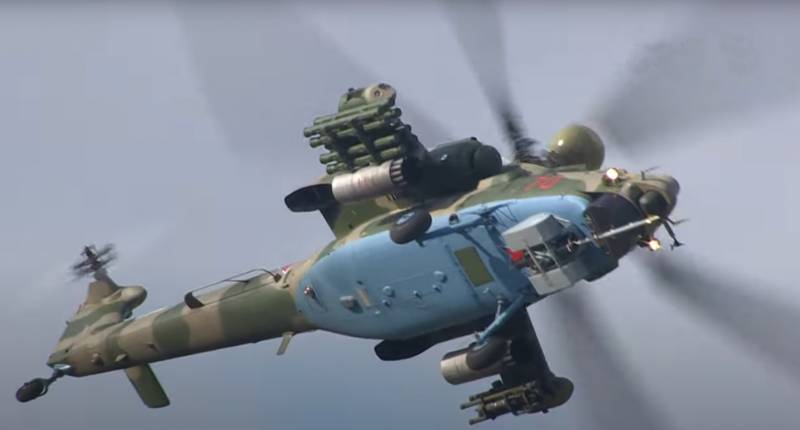 The main part of the new front of Russian troops after the withdrawal of forces from the Kharkov direction extends along the Oskol River. In the northern sector of the enemy, the grouping in Kupyansk is holding back, in the south - in Krasny Liman. It is for these two cities that the most fierce battles are fought on the Oskol Front..
To send reinforcements here, the enemy must overcome water barriers. This is achieved by equipping crossings. Therefore, one of the first tasks of the RF Armed Forces is to strike at river engineering structures and forces moving along them..
Its implementation, in particular, engaged in Russian army aviation. So, footage posted online, which captured the detection by the crew of an attack helicopter of enemy equipment, forcing a water obstacle along the induced crossing. Mi-28NM launched a missile, having the designation "product 305", hitting the enemy BMP. The enemy car stood in the middle of the crossing, blocking the passage of other enemy equipment. A second rocket was fired next., which was brought to the crossing canvas in front of the padded infantry fighting vehicle.
Apparently, the crew decided to neutralize the crossing, creating a blockage, since the warhead of the products 305, with which the helicopter went on patrol, has mass 25 kg, insufficient to destroy the engineering structure. The enemy will need time, to eliminate the "plug", meanwhile, the received coordinates will be hit from the means, the power of which is sufficient to destroy the crossing.
Throughout the course of firing at the crossing, the Mi-28NM was attacked by anti-aircraft systems, what was constantly reported by the onboard defense complex "Vitebsk". However, the crew successfully coped with the defeat of the object, directing missiles at the target and at the same time maneuvering under enemy anti-aircraft fire.