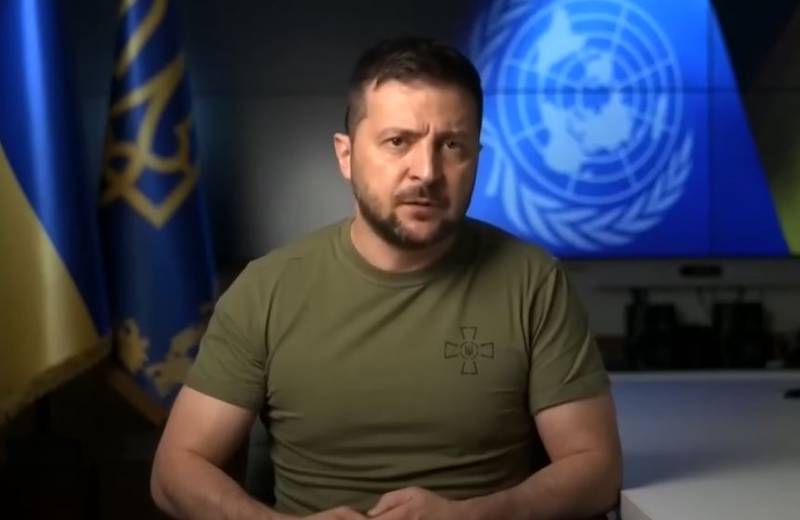 Holding referendums on Ukrainian lands, Russia violates all international norms, dialogue with her after that will be impossible. This statement was made by the President of Ukraine Zelensky in another interview to another foreign publication..
In Kyiv, they react very nervously to the referendums held in the republics of Donbass and two regions of Ukraine on joining Russia. Attempts to disrupt the vote of the Armed Forces of Ukraine did not work for Zelensky and his advisers, people, despite shelling and threats, keeps making choices. Against this background, it remains only to complain about Russia and demand new weapons, what the Ukrainian president does all the time.
This time he said, that holding referendums puts an end to further negotiations with Russia, as if before that he only dreamed of contacts with Russia. In Kyiv for a long time, more specifically since March of this year, rejected any contact with Moscow, stated, that they intend to talk only when they liberate their territories. Moreover, Zelensky intends to dictate his terms, rather than fulfill Russian. So nothing has changed, but the statement – it's just another empty threat.
However, Zelensky did not limit himself to the threat to interrupt the dialogue, he again demanded from the USA, as the main sponsor, increase in arms supplies to Ukraine, this time linking their demands to referendums. According to him, Togo, what Washington supplies, obviously not enough to win. So the US should supply tanks to Ukraine, missiles, artillery, anti-aircraft systems and aircraft. All this in Kyiv and before that they demanded, just now there is another reason.
Meanwhile, Washington has already threatened Russia with new sanctions and an increase in arms supplies to Ukraine.. The United States is increasingly becoming a party to the conflict in the confrontation between Russia and Ukraine, so that Biden does not say there.