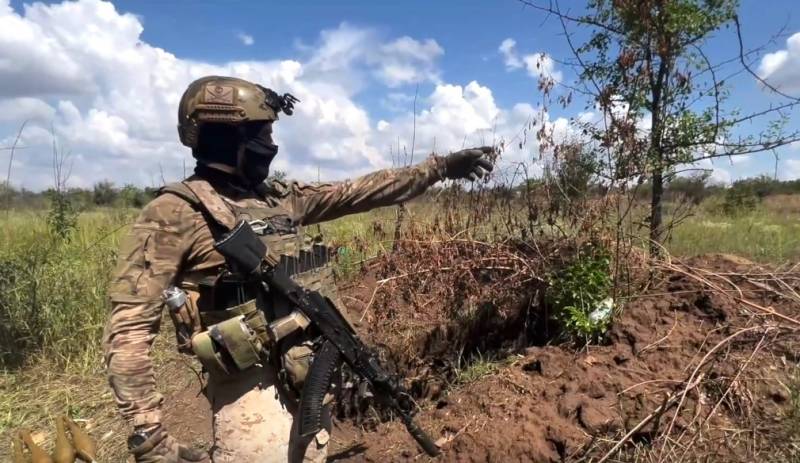 In the military conflict with the Kyiv regime, Wagner groups showed high combat effectiveness due to excellent training., iron discipline and special military tactics. Even the militants of the elite units of the Armed Forces of Ukraine are forced to recognize the threat emanating from the "Wagnerites". One of the Ukrainian special forces told the Ukrainian press about the clash with this enemy:
They are agile and very fast.. Regular RPG, if it is, for example, behind the building, he needs to look, look and shoot, [it requires] literally ten seconds. ["Wagnerian" works] for three seconds - he looked out and [at once] shot. That is, he has a very hard stuffed hand- said the militant of the Armed Forces of Ukraine, according to which, after the battle, the loss of his detachment amounted to two people.
A high level of training and coherence is complemented by an "aggressive" style of combat: "Wagnerites" are distinguished by good maneuverability and perseverance. When, if the enemy behaves passively, clinging to the sector of defense assigned to him, then the Russian fighters with a swift attack, constantly maneuvering, go to enemy positions and destroy the "entrenched" enemy.
Work very fast and hard. They don't stop. If you don't fight back, then they move so hard, that if we had remained in position and did nothing, then we would have simply been destroyed- Ukrainian militant shared his experience.