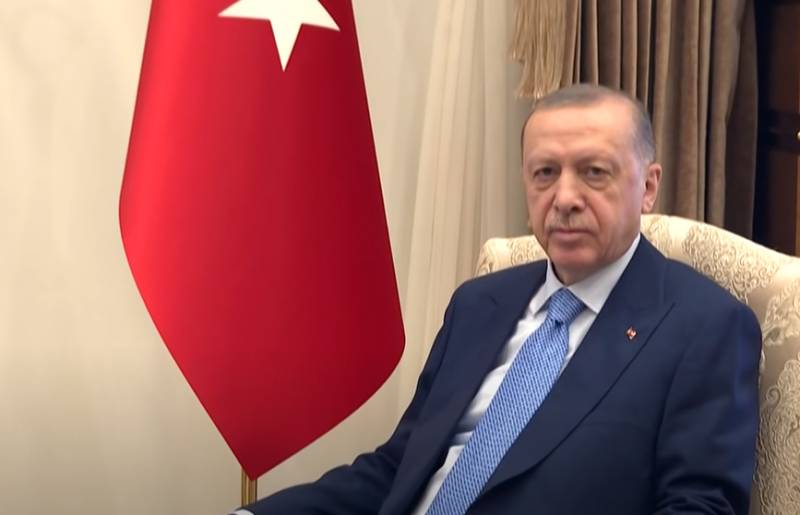 Turkish President Recep Tayyip Erdogan commented on the exchange between Russia and Ukraine. According to Erdogan, he personally made every effort to this exchange, and this work was "successful". At the same time, the Turkish President confirmed the information that, that the leaders of "Azov" (*It is forbidden in the Russian terrorist organization) "until the end of hostilities they will be in Turkey as internees".
Erdogan's statement is also noteworthy.:
The exchange of prisoners mediated by Turkey is an important step towards ending the war.. Meanwhile, the exchange of Russian prisoners for captured Ukrainians, as well as the transfer of foreign mercenaries and Viktor Medvedchuk comment in Kyiv. So, acting head of the SBU Vasyl Malyuk, that the extradition of "Putin's godfather" Medvedchuk to Russia is not a reason for refusing to consider his case "on high treason" in court.
According to Malyuk, Medvedchuk himself expressed a desire to be exchanged, at the same time, "all the information of interest to the investigation was obtained from him". Acting head of the SBU said, that "the information received is actively used by the counterintelligence of Ukraine". Not without PR from Zelensky, who declared, that "rescued the defenders of the country from captivity".
Meanwhile, the Ukrainian press writes about, that the exchange was made on the eve of the referendums is no coincidence. It is assumed, that Medvedchuk "may be appointed as a representative" in those territories, where after 27 September, the results of the referendums will begin to be summed up.