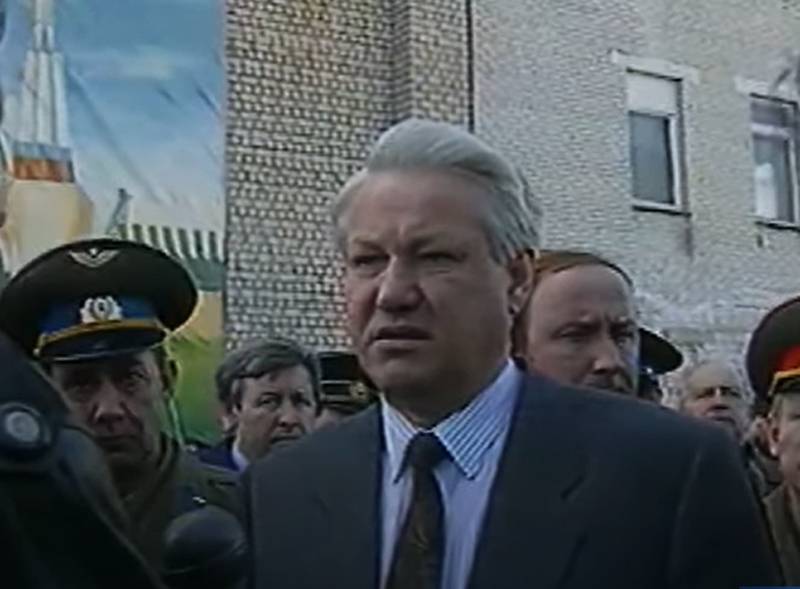 The former head of the Kremlin press service when Boris Yeltsin was president, Sergei Yastrzhembsky, commented on the words of former United States President Bill Clinton regarding the expansion of the North Atlantic Alliance.
According to Yastrzhembsky, he doesn't remember, that under him President Yeltsin discuss with his American colleague Clinton the issue of NATO expansion to the east.
According to RIA Novosti, former press secretary of President Yeltsin noted, that he attended the last three meetings between the presidents of Russia and the United States and there was no talk of NATO moving eastward.
At the same time, Yastrzhembsky also noted, that there were meetings between Yeltsin and Clinton without his participation and, perhaps, they raised this issue. But he doesn't know anything about it..
Recall, what former US President Bill Clinton told CNN about his conversation with Russian President Yeltsin regarding NATO's eastward expansion. According to Clinton, he asked Yeltsin whether he believes in the threat of NATO expansion for Russia, to which he received a negative response.. Besides, ex-president of the United States said, that he does not consider his country responsible for the situation in Ukraine due to the inclusion at one time of the countries of Central and Eastern Europe in the North Atlantic Alliance. It would be strange, if a person, bombed Yugoslavia, would declare his guilt in unleashing an armed conflict in Europe. Now trying to deny the obvious, although even Pope Francis speaks of NATO's fault. Author:Bekhan Uzhakhov Photos used:archives of the State Television and Radio Fund