YouTube recently met two legends, two important and striking characters, two extremes, two stars. Great, generational, demonstration Russian-Ukrainian meeting, which has collected a million views in a day. A meeting, which we deserve.
Rapper Face came to the main journalist of Ukraine Dmitry Gordon.
On Gordon's Channel, true, a little confusion - on the splash screen he is "Dmitry Gordon", although the video is signed by "Dmitry Gordon", but it's not that important, because everyone already identifies him. He has taken over a thousand interviews, he has more than fifty books, several music albums, he is an influential Ukrainian journalist, rich man and, perhaps, the main narcissist in the world of journalism.
Usually, all of his recent interviews are based on the same principle. First he licks his hero from head to toe, making abundant use of Wikipedia, to walk through the most obvious and popular life stories; likes to focus on personal and family things; trying to talk about creativity, not bad, although, yet again, poor cultural orientation.
A photo: © youtube.com/c/Gordonua
Well, when the guest is warmed up and melted, Gordon takes on the main thing: he fishes out and pulls out of the Russian guests the attitude to the problems of our country. Always insists, that we did a terrible thing with Crimea and Donbass, that we live wrong in our unfree Raschke (unlike Ukrainians, who have been free for several years, democratic society), that our state is disgusting, that it's bad to be nostalgic for the Soviet Union and stuff like that.
The format is rather television, rather than YouTube, and he's pretty boring, i.e, one side, certainly, there is professionalism and involvement in all this, and on the other, it's commonplace, boring dull, with unfunny jokes and a completely insincere and unpleasant smile from the leader of propaganda talk.
But what is most striking is that this Gordon always has a lot of Russian stars., who would love to, with an open mind and a raised chin, they tell him all this. Each one broadcasts his own way and in his own way, but the slope is always the same, and is asked by the cunning Ukrainian propagandist Dmitry. Ugh, Dmitriy!
And there are always two options.
The first is when our cultural activist is trite, catastrophically stupid and short-sighted. He just frankly tells a Ukrainian popular interviewer about his life., and then just as sincerely broadcasts about the problems in his home country, curses the Soviet leaders and sympathizes with the Crimeans. He's just an idiot - he doesn't know, what is his interview (As the others) will be used in heavy, viscous and protracted information war, where Ukrainians must massively curse Russia and forever swear allegiance to Western civilization.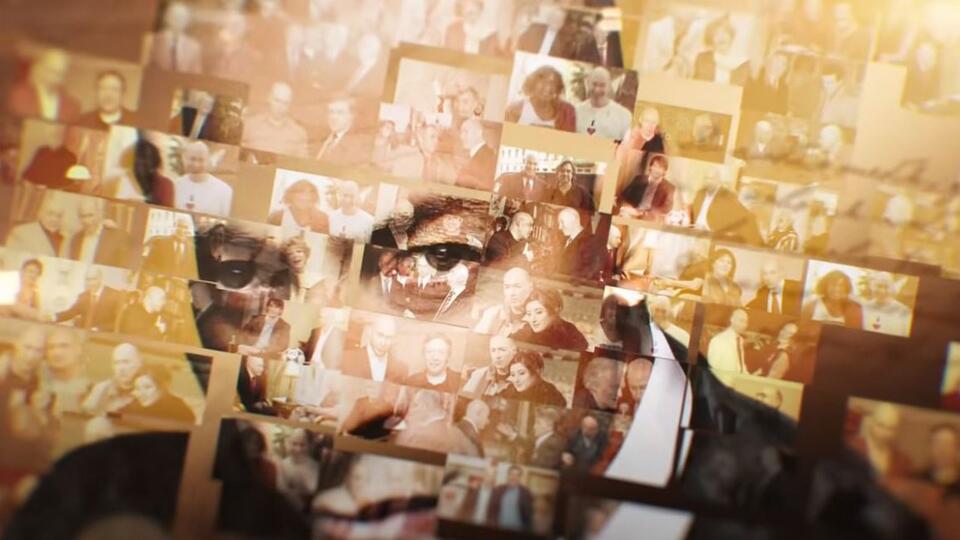 A photo: © Video Screenshot
The second option is when angry and cynical, liberal citizens understand, what are they playing and where are they being drawn, but nevertheless willingly get involved in this game, because it's better to be a Russophobe, than with these people, with this president, with this story and so on.
Cute Boy Face, rather, refers to the first, although sometimes it looks like the second.
Young rapper, as expected, told Gordon about his difficult childhood, where he was disliked and frightened, and then he began to philosophize about our slave-serf mentality. He told about freedom of speech in Russia, about it, how can he not go to rallies, about the militarization of society - in general, classic set.
Well, as a cherry on the cake, he told about his emigration plans:
"I want to develop and I want, so that my children also develop strongly. There are many things in the CIS - especially in my homeland, - which hinder development. For example, when you seem to be already quite well developed intellectually, when everything is ok with you, but you still feel squeezed, because you know, that your word weighs nothing in the country, - it's not very cool ".
Immediately visible, that rapper Face has already developed quite well intellectually.
Generally, rapper wants to move to Madrid, so that his children "do not have to participate in the creation of this good society", so that they are immediately born in it.
A photo: © youtube.com/c/Gordonua
Charmingly!
Young guy with tattoos on his face, known to the general public for his hits about "Burger" and "I don't ***", sits in front of the main Ukrainian propagandist and talks to his approving nods about the, what plans to dump from the country from people with a slave mentality there, where is the developed society. And all this action collects a million views per day., where every first comment under the video is laudatory.
And how to unsee all this now?
But if you think, that I will go to moralism, then in vain.
here, rather, I want to sympathize with our Ukrainian Gordon, since memes with him will quickly pass, soon no one will need his screensavers at all - the spring will dry up, if it has already come to Face.
And soon you won't tighten Faces either, everyone will be taken down to Madrid. Whom then should Gordon breed?
Although you can still argue, who breeds whom and which of them is the main idiot. the, who feeds on infofallen, or the, who agrees to be her? Philosophical question.
Richard Semashkov