In Washington, sentenced four employees of Blackwater US private security company, found guilty of murder 14 civilians in Iraq 2007 year.
nikolas Slatten, found guilty of first-degree murder, He received a life sentence.
Paul Slough, Evan Liberty and Dustin Heard, accused of manslaughter and attempted murder, as well as the illegal use of weapons, sentenced to 30 years in prison each.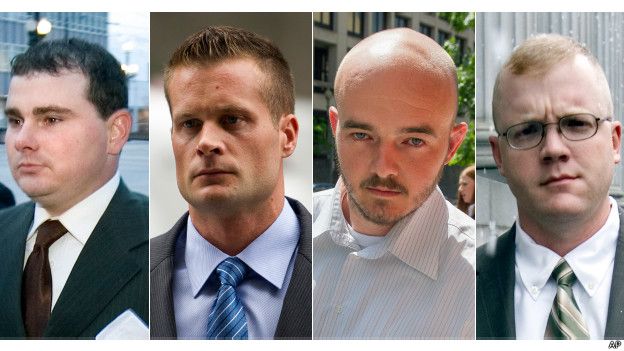 16 September 2007 of the year, clearing the way for Baghdad car column, which moved US State Department officials, they opened fire on a crowded areas.
The number of victims, according to some, maybe more 14, officially confirmed dead. As a result of the incident were injured more 17 human.
The incident caused a major stir in Iraq, and then around the world. The US administration has terminated the contract with Blackwater, and deprived her of her license. The company has since changed its name several times. Now called Academi, it employs more than 20 thousand employees.
The battle in court
Hearings on sentencing in the case of Blackwater continued in Washington court most of the day.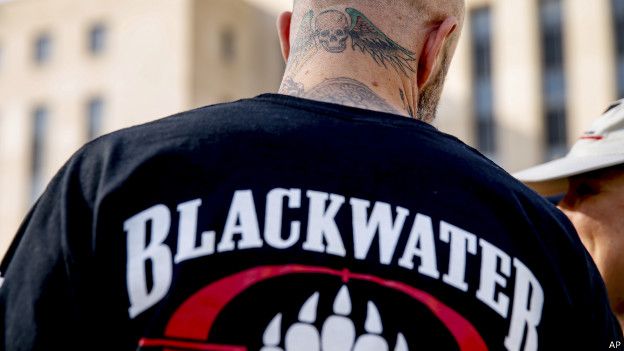 The defendants again declared, that does not recognize his guilt. According to them,, they were forced to open fire, since according to him began firing.
However, the prosecutor's office was able to provide evidence, refuting these allegations.
The prosecution has asked the court for more severe punishment for all four. In its turn, Protection asked for leniency.
Judge Royce Lamberth rejected both petitions.
"Based on the severity of the offense, I do not think, that the punishment too strict", – he said, referring to the lawyers of the defendants.
At the hearing attended by dozens of victims of the massacre in the square in Baghdad, as well as witnesses of what happened. They had flown from Iraq.
Among them was Muhammad Razzaq Kinani, whose nine year old son was killed in shooting. "The difference between these people from terrorists?", – he asked after sentencing.
a source: http://www.bbc.com/russian/international/2015/04/150413_us_blackwater_guards_jailed